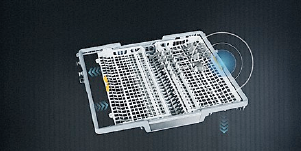 Miele have improved the cutlery tray, so it can now also accommodate even small items such as espresso cups. The 3D MultiFlex tray1 has a sunken central section and two side sections. The left-hand section can be pushed to the right to create space for tall wine glasses in the upper basket. The depth of the right-hand section can be adjusted to easily accommodate large items of cutlery and small items of crockery.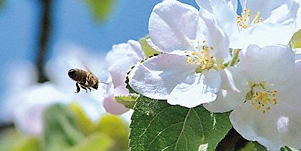 Energy savings with perfect results The energy label informs you at a glance about the efficiency and capacity of your dishwasher. Miele appliances combine perfect cleaning and drying results with very low electricity and water consumption: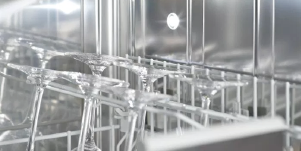 The patented door control automatically lights up 4 powerful LEDs when the dishwasher is opened. The 4 LEDs illuminate the interior with brilliant light. The working area of the dishwasher is lit up perfectly making loading and unloading of the baskets noticeably easier.